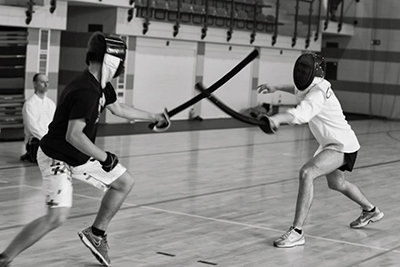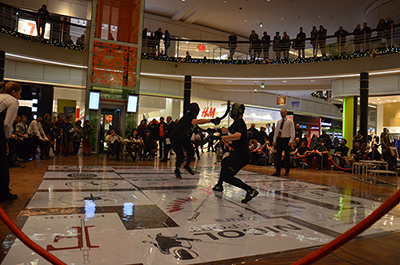 One of Go-Now Foundation's activities is Go-Now Sport. Go-Now Sport is concentrated on popularising fencing, especially Go-Now fencing – during trainings and championships we use singlesticks to duel.
Our goal is to promote Go-Now fencing system, in which we pay special attention to duel ethics, symmetrical training (in our combat sections we train on the right and left side) and to create an area for fencers of different, very often distant, martial styles, where they can get together in a sport competition.
We're running sports sections, where Go-Now fencing is trained and we also have partners in fencing clubs, who introduce training with our single sticks to their students or run classes for Go-Now enthusiasts.
We're also organizing Go-Now tournaments and championships in all age categories and (what we wish for) in representations of all countries.
A very important direction of Go-Now Foundation activities is work with disabled people, and especially with people with Down syndrome and after cerebral palsy. In this area we have such efforts that all rehabilitation treatment centres could get envy about 🙂
For more about rehabilitation see Go-Now Rehabilitation.